Seleconta MIX RED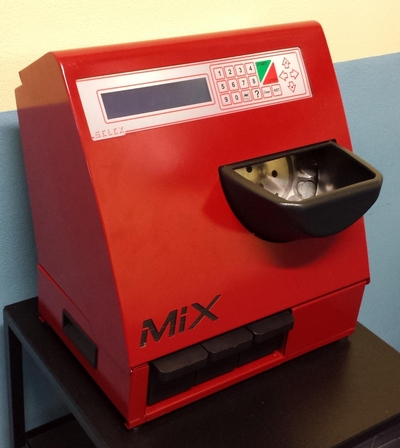 This universal coins value counter counts, checks and values all mixed coins with speed up to 600 coins per minute. It is especially suitable for businesses which are looking for a reasonable price rather than a high speed machine.
Rejection of fake, damage or foreing coins.
CIS sensors integrated.
Sorting and batchingcoins function.
Features:
Speed: 600 coins/minute
Free program of stops
Rejection of fake, damage or foreing coins.
It detects the coins by diameter, thickness and alloy
Possibility of separating the coins according to the denomination (function tubbing)
PC and Printer connection
Dimensions cm 39 x 26 x 40 (Width. X Depth. X Heigh.)
Weight Kg. 20
Power Supply 110/220 V
Technical specifications:
Dimensions:
cm.39 x 26 x 40 (W. x D. x H.)