Sirio 30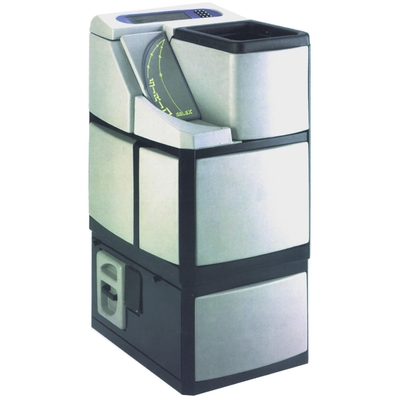 SIRIO 30 is Heavy Duty Machine ideal for banks, supermarkets, mints, security companies, casino's and vending machines companies.
The work cycle of SIRIO 30 is completely automatic. No manual operation is required to change the type of coin to be wrapped.
The machine accepts mixed coins as it is equipped with a device to sort and reject different sized coins.
It makes rolls from 10 to 50 units.
Excellent accessability for interior maintenance. Tubular self-supporting structure.
Check system entirely controlled by a microprocessor.
Partial and main totals reports displayed.
Technical specifications:
Hopper capacity:
6000/7000 coins
Noise :
65 db(A) a standard
Coins diameter :
15 to 33 mm
Coins thickness :
1 to 3.4 mm
Rolls height :
20 to 130 mm